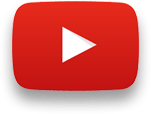 Silencio
In Theaters October 26th, 2018
---
In order to save her son's life, Ana must find a powerful stone. Her grandfather originally discovered it in the Zone of Silence, the Bermuda Triangle of Mexico. Throughout her desperate search, Ana stumbles upon family secrets and enemies who believe the stone's power is worth killing for.
Watch the Silencio trailer now.
---
SUBSCRIBE
Sign up to receive news and updates.
---